Welcome to the study association for students of MSc-education Geo-science and Remote sensing at Delft University of Technology
Snellius drinks in PSOR Q2
On Thursdays the Snellius drinks will be back. Come to PSOR and have a chat and a drink with your fellow GRS students, C&W and EO students and GRS PhD's.
10 November 17:30
22 December 17:00
12 January 17:00
2 February 17:00
Fugro company presentation
On Monday the 12th of December Fugro will visit the CEG faculty and give a company presentation. Free lunch is provided.
12 December 12:30-13:45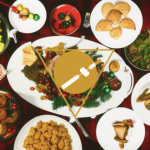 Snellius Company Christmas Dinner
On Tuesday 22 December Snellius will organize a Company Christmas Dinner. During this event, you can have a talk with company representatives in a low-key way and have dinner with your friends at the same time. Location to be announced.
22 December 18:00-21:00